Daymare: 1994 Sandcastle in physical format for PlayStation and Xbox
Discover the prequel to the acclaimed Daymare: 1998
Developed by Italian studio Invader Studios and published by Funbox Media Limited, Daymare: 1994 Sandcastle puts the player in the shoes of special agent Dalila Reyes, a former government spy, now in the service of the H.A.D.E.S. (Hexacore Advanced Division for Extraction and Search). Reyes' mission seems simple: enter the most advanced experimental research facility in the United States. But who knows what dangers await him.
Daymare: 1994 Sandcastle is a third-person survival horror game, prequel to the critically acclaimed Daymare: 1998. Players will be able to experience this new adventure from August 30th 2023, in physical format for PlayStation 5, PlayStation 4, Xbox Series and Xbox One, with the Nintendo Switch version arriving later in 2023.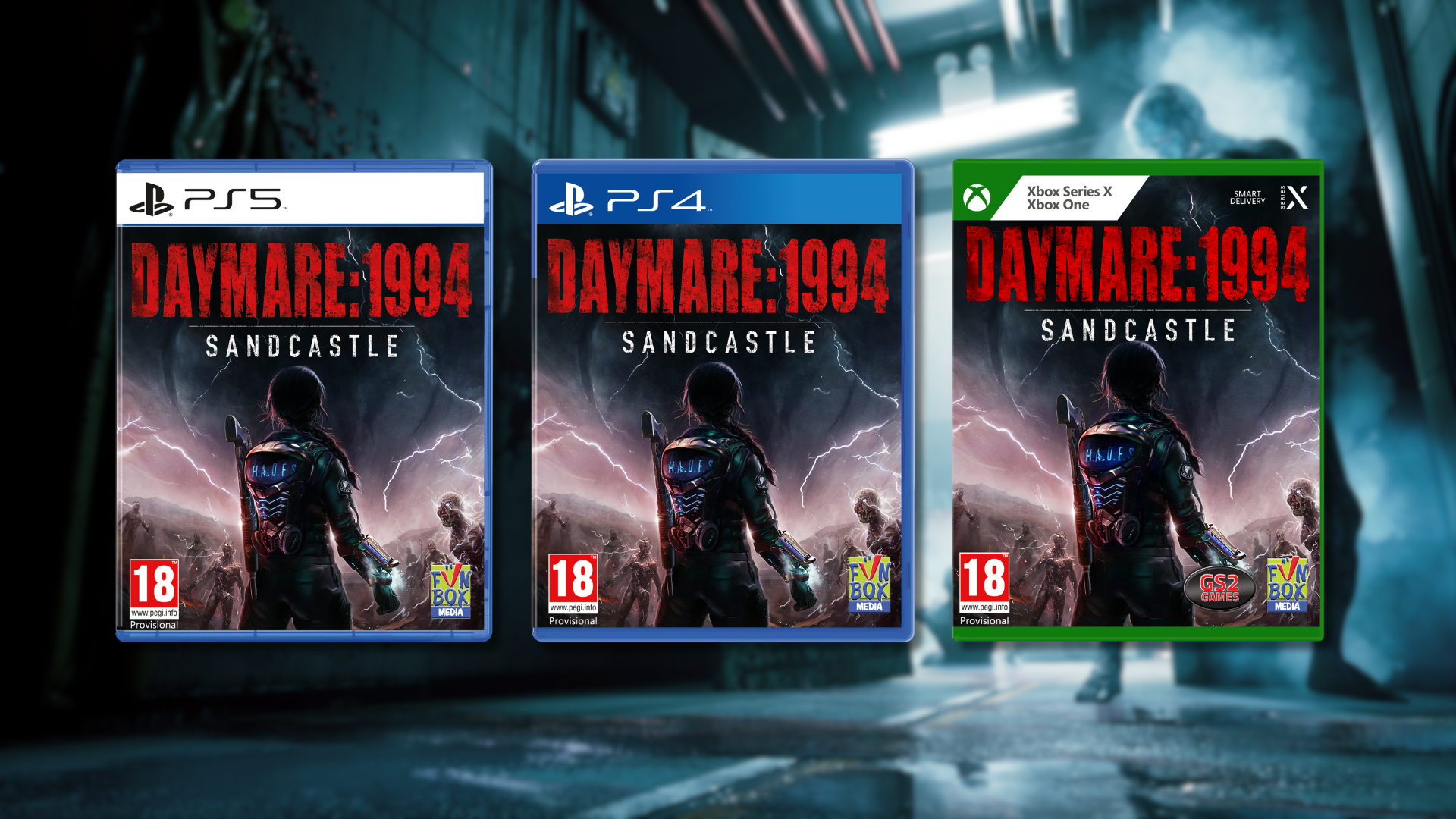 Features:
New characters and great comebacks - take part in the top-secret mission "Sandcastle" as the game's main protagonist, H.A.D.E.S. Special Agent Dalila Reyes, and reconstruct the past of some of the most beloved characters from Daymare: 1998.
Lethal and terrifying enemies - fight, kill and dismember the enemies that stand in your way. Beware: these enemies are terribly intelligent, aggressive and realistic.
Revamped interface - D.I.D. is back, albeit in a completely redesigned form. Manage your inventory, ammo and health items directly from the new intuitive game interface.
Attention to the scanner - thanks to the innovative device, installed on Reyes' arm, you can analyze parts of the environment and reveal new puzzles to solve, collect secret documents and detect hidden items.
Puzzles integrated into the environment - The solution is often right in front of you! Search for clues and overcome obstacles around you to obtain resources and collectibles.
Are you sure he's dead? - Get ready to face the toughest and most aggressive enemies you've ever seen - even if you're sure you've killed one, you'll find that he may return in a completely new form and be even more lethal than before!
Amazing and immersive graphics, sound effects and soundtrack - thanks to the power of Unreal Engine 4, you will live the most terrifying experiences.
Access the most secret place in the world - discover all the mysteries hidden in one of the most famous and enigmatic places in history. Which one? You'll have to embark on the mission to find out!
Back to the 90's... again! - If you loved the nostalgia of Daymare: 1998, then Daymare: 1994 Sandcastle will make you feel like you're living and playing in a 90's action/horror movie with familiar references and a terribly authentic atmosphere with a retro flavor.
Freeze! - This time there will be no shortage of weapons, but be prepared to equip yourself with one of the most innovative and powerful weapons ever created: the Frost Grip! WARNING: may contain liquid nitrogen.
Veteran or novice - choose the most appropriate difficulty mode based on your combat skills and survival horror experience. Either way, it will be a great challenge for the fearful.
Daymare: 1994 Sandcastle is now available for pre-order thanks to the distribution of Meridiem Games in physical format for PlayStation 5, PlayStation 4, Xbox Series and Xbox One in stores in our territory. Its release date is set for August 30th, 2023.