The Many Pieces of Mr. Coo will be exhibiting at BitSummit
Step into a unique and enigmatic universe
The captivating point and click adventure game, The Many Pieces of Mr. Coo, created by the talented cartoonist and animator Nacho Rodriguez, will be shown at the Japanese event BitSummit on 14, 15 and 16 July at the Miyako Messe convention centre in Kyoto.
Established in late-2012, BitSummit was founded with the goal of giving Japanese independent game makers a chance to show their games to the world, and we succeeded, growing from a small, industry-only event for around 200 people in 2013, to a groundbreaking festival that held court to over 11,000 people in 2018. Bolstered by keynotes from industry veterans like Shuhei Yoshida (Sony Interactive Entertainment), Suehiro Tanaka (White Owls), Atsushi Inaba & Hideki Kamia (Platinum Games), and Tetsuya Mizuguchi (Enhance Games).
As well as support from leading industry companies like Sony, Nintendo, Microsoft, and Valve, BitSummit has established itself as a leading venue in which indie developers can showcase their talents for the world to see. The event can also be followed on BitSummit's Youtube, Tik Tok and Twitch channels in Japanese, English and Chinese.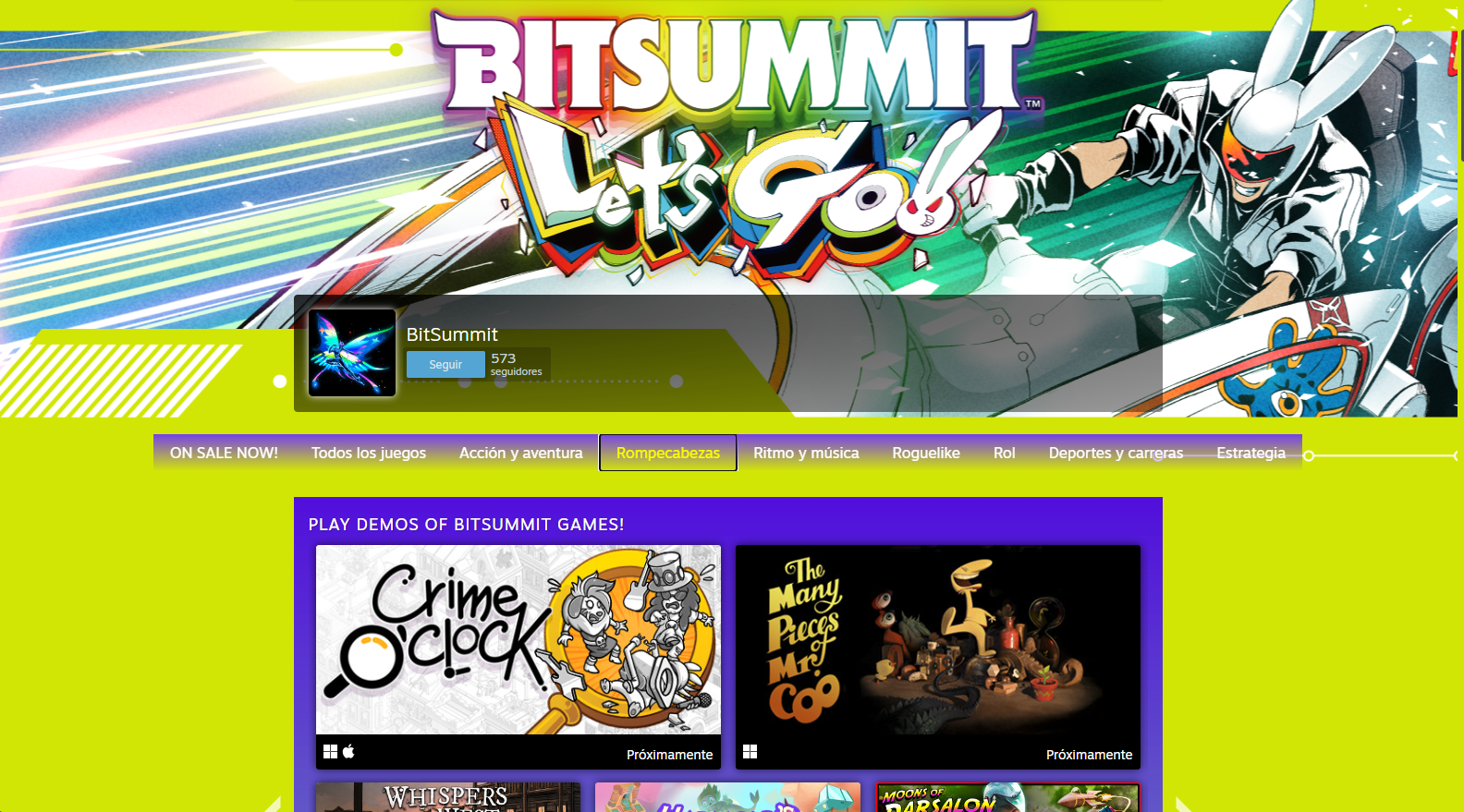 If you don't know yet this marvel called The Many Pieces of Mr. Coo, don't hesitate to try it at BitSummit if you are in Kyoto. You can also try it on Steam and soon on PlayStation Store and Nintendo eShop if you are not in Japan.
The Many Pieces of Mr. Coo immerses you in a fascinating game that combines traditional animation and stop motion, thanks to Nacho Rodriguez's drawing skills - a true vindication of video game art, classic animation and comedy fun!
The plot is full of mesmerising events that will leave you with your eyes wide open, all accompanied by a hypnotic soundtrack.
In The Many Pieces of Mr. Coo, you accompany the charismatic Mr. Coo through a surreal, disturbing and colourful world to solve the puzzles surrounding him and help him rebuild his body. The character interacts in a variety of ways, adapting to the environment, objects and situations in unexpected ways.
Very soon you will be able to get your hands on this amazing game, if your wrists don't fall off first! Don't miss its release on 7 September, in both physical and digital formats.