Neon White Nintendo Switch and PlayStation 5 Physical Editions Coming Soon
iam8bit and distribution partner Skybound Games, together with publisher Annapurna Interactive and developer Ben Esposito and Angel Matrix, have announced that Nintendo Switch and PlayStation 5 physical editions for Neon White will be available to pre-order starting July 13. Recognized for its exhilarating speedrun gameplay mechanics and Y2K-era video and anime-inspired design.
The retail edition features an original 11 x 17 in. foldout poster and artwork by character artist Rebecca Ryan. Shipment begins Sept. 12, 2023.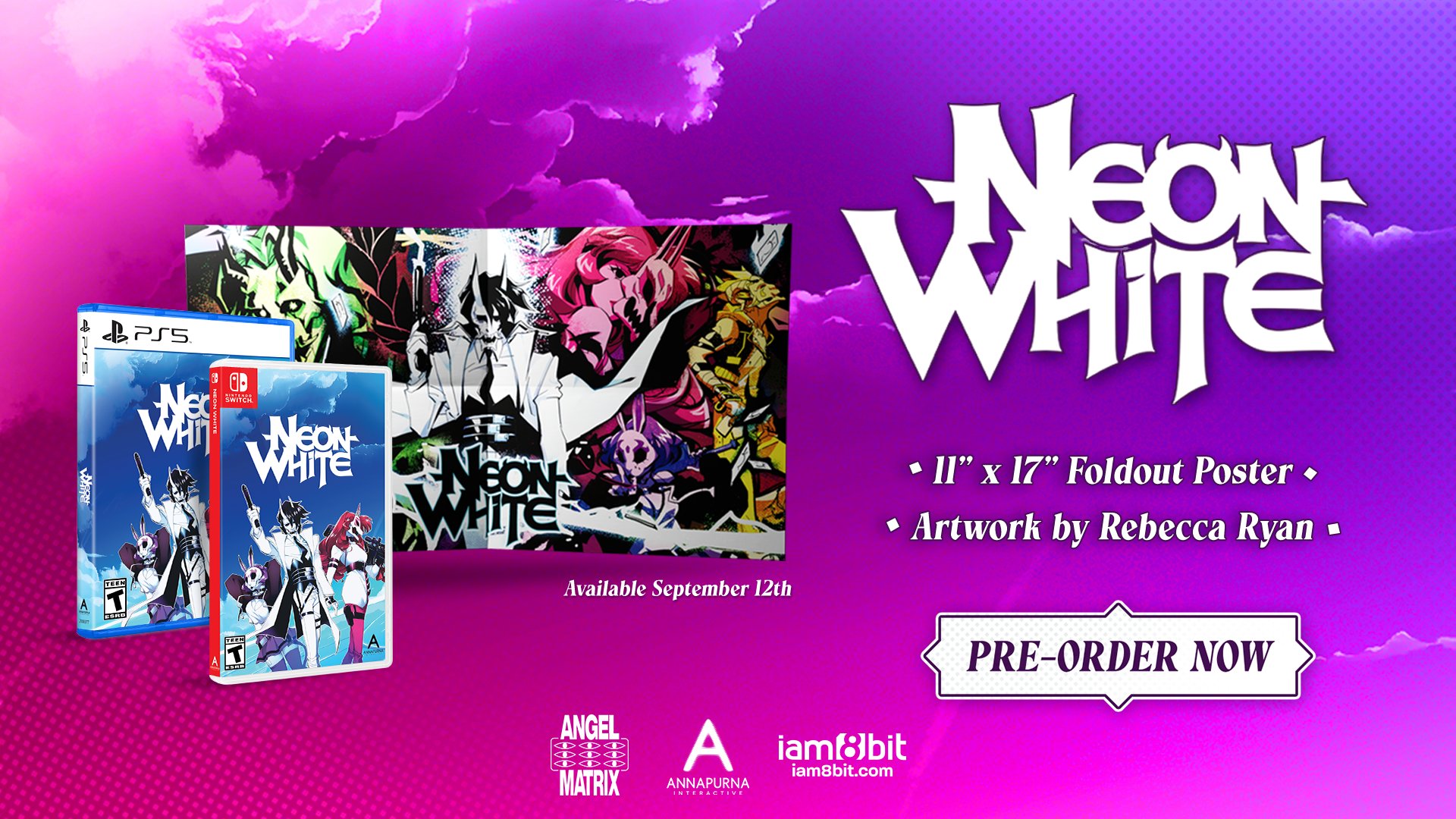 With a Metacritic score of 90 and nominations for "Best Debut", "Best Design" and "Innovation Award" at the 2023 Game Developers Choice Awards, as well as a nomination for "Most Innovative Gameplay" via the 2023 STEAM Awards, Neon White is a lightning fast first-person action game about exterminating demons beyond the pearly gates. Players assume the role of Neon White, an assassin handpicked from Hell to compete with other (oddly familiar) demon slayers for a chance to live permanently in Heaven.