Martha Is Dead will launch PlayStation 4 & PlayStation 5
WIRED PRODUCTIONS CELEBRATES THE NEWS WITH CRYPTIC NEW TRAILER
It's 1944, and a war that for so long seemed so far away is now creeping ever closer to home. As the Allies fight their way up the spine of Italy, Giulia has to battle her demons following the death of her twin sister Martha, just as her father, a General in the Wehrmacht, now finds himself on the front line…
Global Video Games Publishing Label, Wired Productions and leading Italian studio, LKA, today lift the lid on a brand new trailer for forthcoming first-person psychological thriller Martha Is Dead, focusing on the Second World War's impact on the game's Tuscan setting.
Following the death of her twin sister Martha, Giulia finds herself battling her demons just as her German father Erich – a General serving in the Wehrmacht – fights to hold back the tide of war.
Wired Productions and LKA can also reveal Giulia's father, Erich, will be voiced by celebrated German actor Udo Kier, who has been a leading figure in both German and International films for over 50 years. Most recently, Kier played the leading role in the critically acclaimed and award winning film Swan Song. His role in Martha Is Dead – which came about as a result of a shared vision and belief in the project – sees him voice Erich in three languages; Italian, English, and his native German.
"The setting has always been an incredibly important part of Martha Is Dead," offers Luca Dalco, Founder & Director, LKA. "Italy in 1944 was a country paralysed by panic and paranoia. With the Germans occupying the north as the Allies liberated the south, loyalties were strained as the nation quite literally split in two.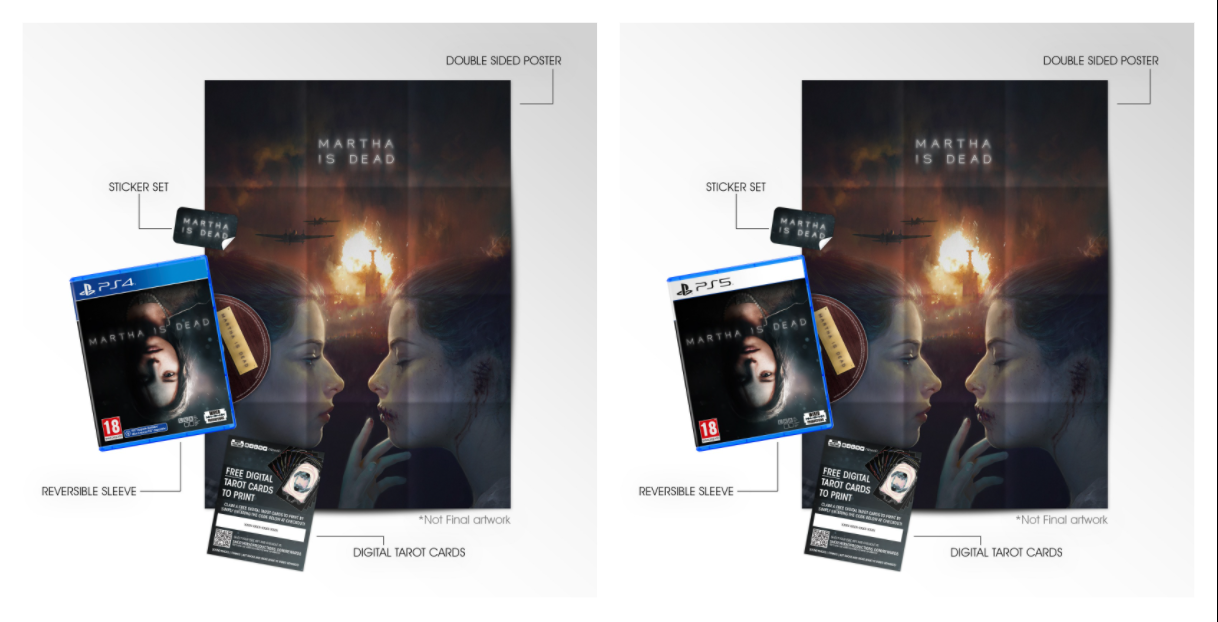 "Udo Kier was a perfect fit for the role of German General and father of the twins. It is a real coup for the team to land him."
"The German army thought they had an unbeatable code system. How wrong they were!" chimes in Leo Zullo, Managing Director, Wired Productions.
Built in Unreal® Engine 4, Martha Is Dead combines real-world locations, working in links to historical events, superstition, folklore, and deep psychological distress.
Martha Is Dead will launch PlayStation 4 & PlayStation 5 of devices.
Sales