The Many Pieces of Mr. Coo está nominado en los Gamescom Awards 2023
Mr. Coo ha recibido la nominación en la categoría Best Visuals
Meridiem Games se enorgullece de anunciar que la maravillosa aventura gráfica point'n'click The Many Pieces of Mr. Coo ha sido nominada a los Gamescom Awards 2023 en la categoría de Best Visuals.
El jurado experto, compuesto por periodistas y creadores de juegos alemanes e internacionales, ha seleccionado The Many Pieces of Mr. Coo como uno de los títulos más prometedores entre un gran número de candidaturas para la categoría "Best Visuals" que valora a los juegos con unos gráficos sobresalientes, un diseño estético y unos efectos visuales impresionantes. Esta categoría reconoce los juegos que son visualmente impresionantes y proporcionan una experiencia de juego más envolvente y cautivadora.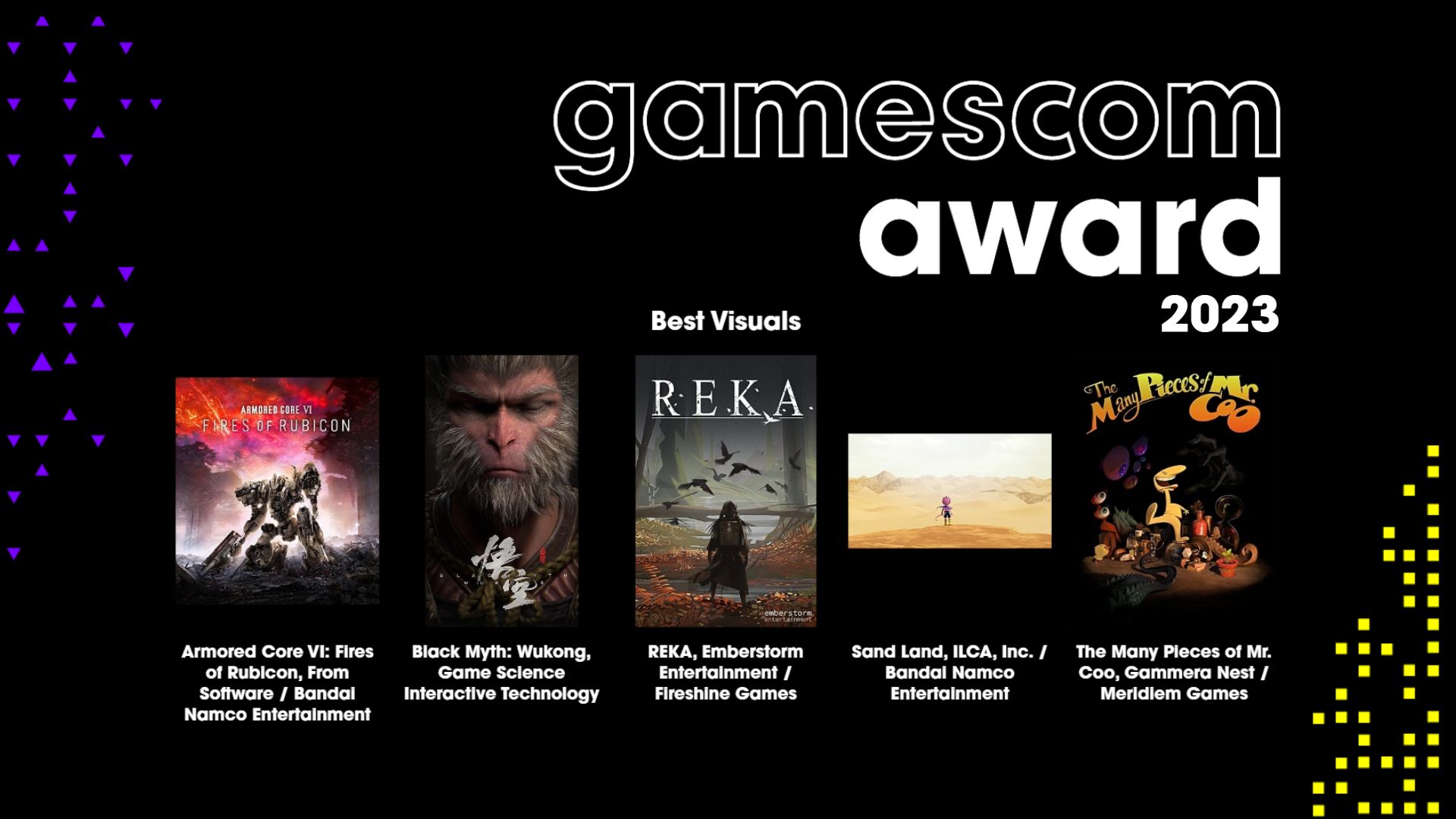 Los ganadores de los Gamescom Awards 2023 serán galardonados en la gala de entrega de premios de Gamescom, que tendrá lugar el viernes 25 de agosto de 14:00 a 16:00 (CEST) en el estudio de gamescom y será presentado por IGN en su stand en el pabellón 8.
Descubre más sobre The Many Pieces of Mr. Coo:
The Many Pieces of Mr.Coo es una experiencia simbólica, llena de significado, con toneladas de humor absurdo, personajes extravagantes y adorables en entornos enigmáticos.
Un colorido videojuego dibujado a mano en 2D, creación del aclamado artista Nacho Rodríguez, director de animación del juego O.zen en Ubisoft y nominado a los Premios Goya por su cortometraje "A lifestory".
The Many Pieces of Mr.Coo llegará el 7 de septiembre en formato digital para PlayStation y PC y contará con dos ediciones físicas para PlayStation 5 y Nintendo Switch.