The House of the Dead: Remake Limidead Edition ya está disponible en formato físico para Playstation 4 y Xbox One
El famoso shooter de zombis ha vuelto en un remake completo
Forever Entertainment y Microids se complacen en anunciar el lanzamiento de The House of the Dead: Remake Limidead Edition para PlayStation 4 y Xbox One. Desarrollado por MegaPixel Studio, The House of the Dead: Remake ofrece a los jugadores de todo el mundo la alegría de descubrir o redescubrir este clásico arcade atemporal de SEGA.
Limitead Edition:
Copia del juego The House of the Dead: Remake
Una caja exclusiva con lenticular
Soportes de dos personajes
Set de pegatinas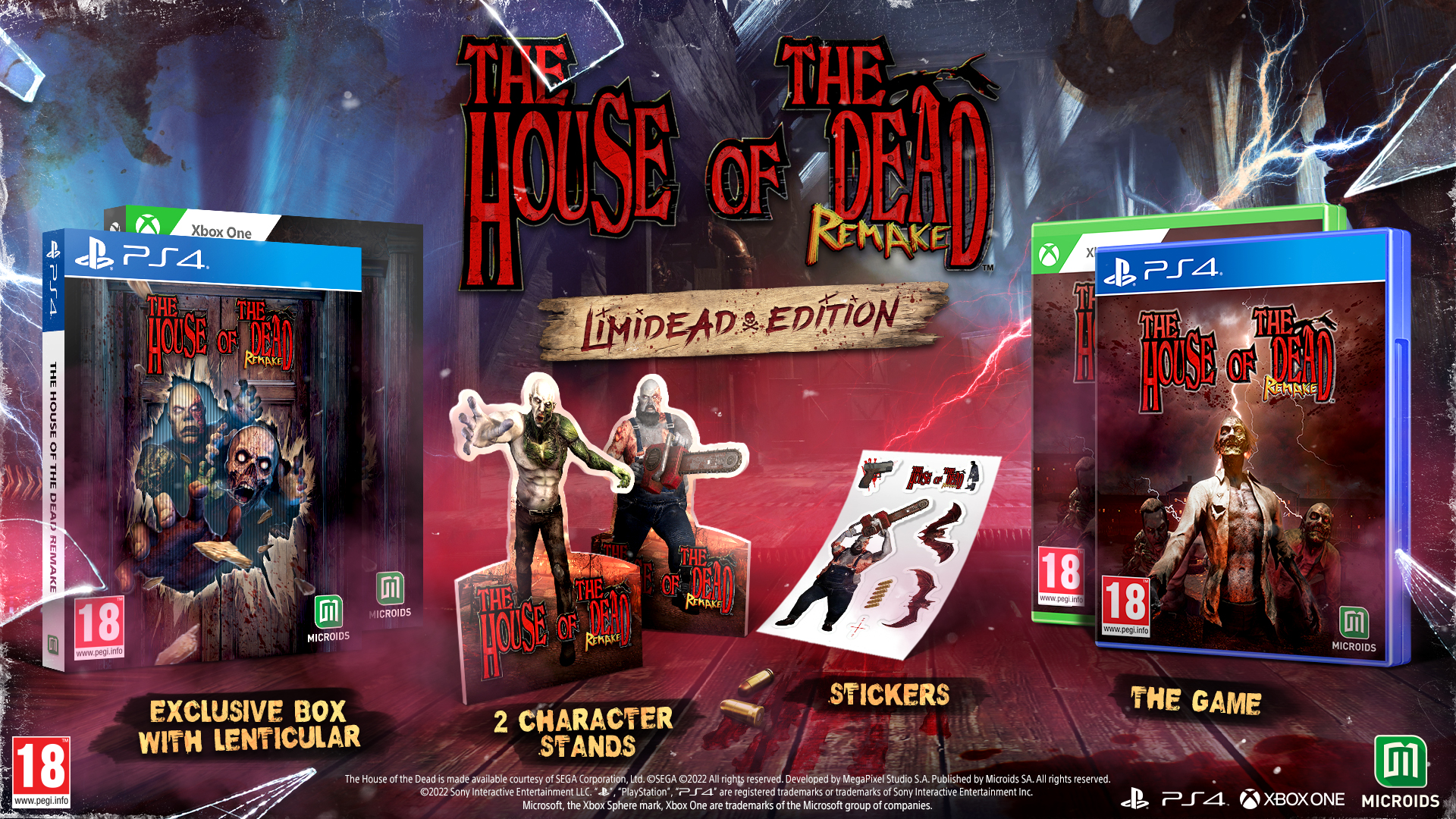 The House Of The Dead: Remake
Reconocido bioquímico y genetista, el Dr. Roy Curien está obsesionado con su proyecto más importante: descubrir la naturaleza de la vida y la muerte. Cuando finalmente lo logra, es hora de que su ex colega Sophie Richards pida ayuda a sus amigos de AMS, Thomas Rogan y el agente G. Su misión es sencilla, acabar con el macabro proyecto del doctor y salvar a todos los empleados del laboratorio. ¡Juega solo o con un amigo y dispara a hordas de muertos vivientes y criaturas de pesadilla en este arcade de disparos fantásticamente sangriento y desvergonzado!
¡Una nueva versión, de última generación, con gráficos y audio mejorados además de nuevos modos de juego para este exitoso arcade lanzado en 1997!
Juega solo y multijugador usando JoyCon.
¡Acción sin parar!
Desbloquea la enciclopedia completa de monstruos para aprender sobre ellos y sus debilidades.
The House of the Dead: Remake ya está disponible en tiendas de nuestro territorio para PlayStation 4, Xbox One y Nintendo Switch.